Bringing Your World

Into Focus
Richard J. Piccione, M.D. and Erica Lukasko, O.D. along with our highly-trained staff, are dedicated to providing your family with the highest quality eye care in Southwest Louisiana.
Whether you're looking for a thorough annual exam or diagnosis and treatment of an eye disorder, we will offer you and your family comprehensive and complete eye care with the use of industry-leading technology. Enhance your world view with Lafayette Family Eye Care.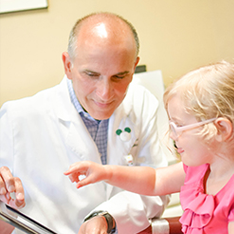 Richard J. Piccione, M.D.
Pediatric Ophthalmology,
Adult Strabismus,
Eye Physician & Surgeon
Dr. Piccione provides comprehensive pediactric ophthalmologic examinations along with medical and surgical treatment for children. He is also trained and highly skilled to treat adults with eye muscle disorders. Read more.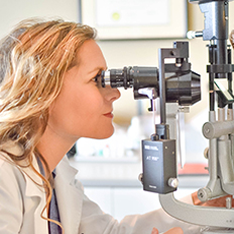 Erica Lukasko, O.D.
Doctor of Optometry,
Family Eye Care
Dr. Lukasko provides full scope optometric eye care dedicated to providing the highest quality vision to our children and adults in a friendly, comfortable, and professional atmosphere. Read more.
Understanding Your Condition
The latest styles
for everyone in your family
@ ABC Eyewear
ABC Eyewear is conveniently located within Lafayette Family Eye Care's office and accommodates infants from six months, children, teens, and adults. We offer trendy and traditional frames, reading glasses, prescription sports and swim goggles, and more!
About ABC Eyewear
Regular eye exams help you see your best AND manage your overall health.




Many systemic diseases can significantly effect your eyes, which can be identified through a comprehensive exam.

65% of children nationwide have not had an eye exam in the last 12 months.




The AAO recommends children receive a comprehensive eye exam between 3 and 4 years of age.

Is your child's glasses prescription progressing frequently?




Atropine 0.01% is a treatment for children that slows progression of myopia, or nearsightedness.

Without healthy vision, students can face unnecessary challenges.




This can cause issues not only in the classroom, but also to their mental, physical, social, and emotional well-being.

Vision screenings are not diagnostic and don't always lead to correction of problems.




Screenings only indicate a potential need for further care and many problems are missed.