About Our Practice
---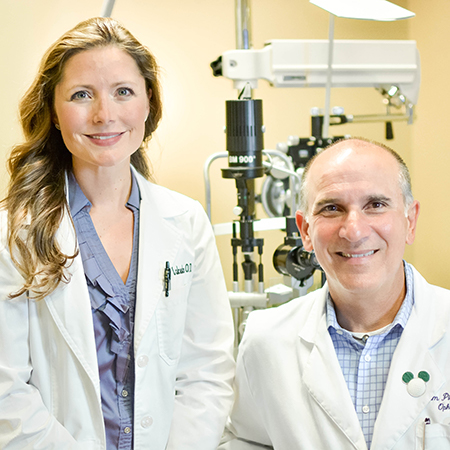 At Lafayette Family Eye Care, our goal is to provide your family with optimal eye health. We are committed to offering a full spectrum of general and pediatric eye services, including comprehensive eye exams, eye condition treatments, and surgical treatments for your entire family. We also offer optical solutions for your family with ABC Eyewear, our in-house optical shop where our techicians will assist you in choosing the perfect contact lenses or frames to fit your lifestyle.
Our doctors, Richard J. Piccione, M.D. and Erica Lukasko, O.D., are passionate and dedicated to their skill, providing patients of all ages with opitmal eye health services. Give us a call or fill out our online form to bring your world into focus with Lafayette Family Eye Care today!
Eye Conditions
At Lafayette Family Eye Care, we treat an array of eye conditions to ensure optimal eye health. Find out more information about these commonly diagnosed conditions, including the symptoms, types, and treatments, by clicking below!
Learn More