Ocular Emergencies
---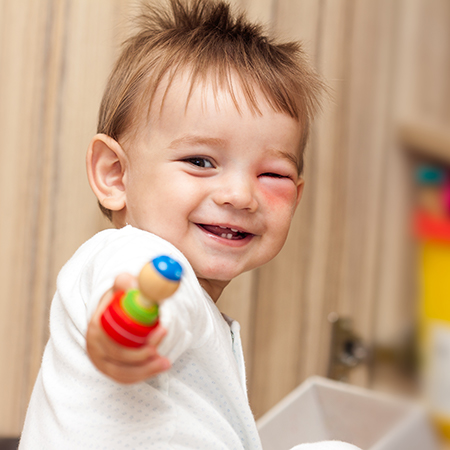 Ocular emergencies covers a wide range of incidents and conditions that are treatable here at Lafayette Family Eye Care. Each incident or condition will have its own unique set of symptoms, which we are able to assess in order to diagnose and treat.
Emergencies
We treat the following ocular emergencies:
Corneal or conjunctival abrasion
Foreign body involving the cornea or conjunctiva
Chemical burn around the eye or involving the eye
Contusion of the eye from trauma
Subconjunctival hemorrhage
Hyphema (blood in the eye)
Eyelid Lacerations
Penetrating injury in the eye
Sports-related eye injuries
Treatment
Our high-resolution silt lamps, or microscopes, and equipment allow us to view the eye at the microscopic level, which allow our doctors and staff to thoroughly examine your eyes and create a treatment plan unique to your situation.
If you or a family member have suffered an injury or are experiencing an eye emergency, contact our office immediately to schedule an appointment.
Eyezen+ Lenses
Eyezen+ lenses are an enhanced, everyday pair of single-vision lenses that are a more complete solution to modern vision problems in our digital world. The accomodative relief provided by these lenses help defend against digital eye strain caused by hours of viewing near objects such as tablets and smart phones. They also contain Essilor's Smart Blue Filter™ feature, which blocks at least 20% of harmful blue light from digital devices, indoor lighting, and even the sun.
Ask your doctor if the Eyezen lens is the right fit for meeting your daily visual demands with less eye strain, less eye fatigue, and more visual comfort.
Learn More